So I did it, I dealt with technology and stage fright and managed two facebook live posts! 
I have spent many hours in a classroom in front of teenagers, so I should be fine, but knowing that facebook live can be seen around the world, and by peers and friends, who might be thinking 'What is Stamper doing now?' does make me a bit nervous!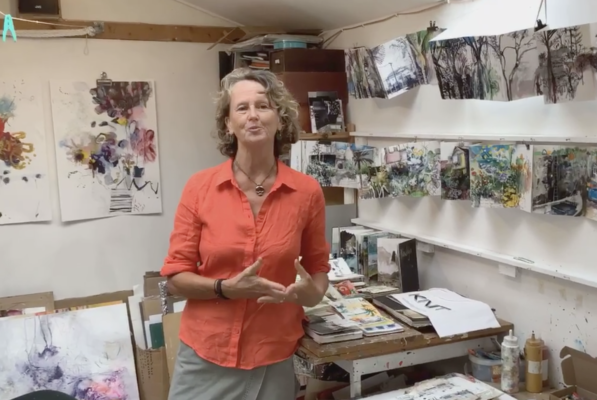 With just my ipad and trusty tech assistant Richard, I shared my studio goings on and my sketchbooks.
In normal times visitors to Open Studios really enjoyed looking through my sketchbooks, over 60 books, from many years of traveling.
I just want to say thank you to everyone who joined me – over 4k views and 200+ comments! What a fantastic way to connect with people from around the world, I love it, it really is virtual travelling, not to the shady streets in Italy or the harbour front Auckland, but to the people actually living in these places, and chatting to them, sharing our love of art and making new friendships.
We may be locked down but in many ways we are reaching out more, and making new and different connections.
You can see my second live, my sketchbook tour here  
Keep up to date with my mailing list here