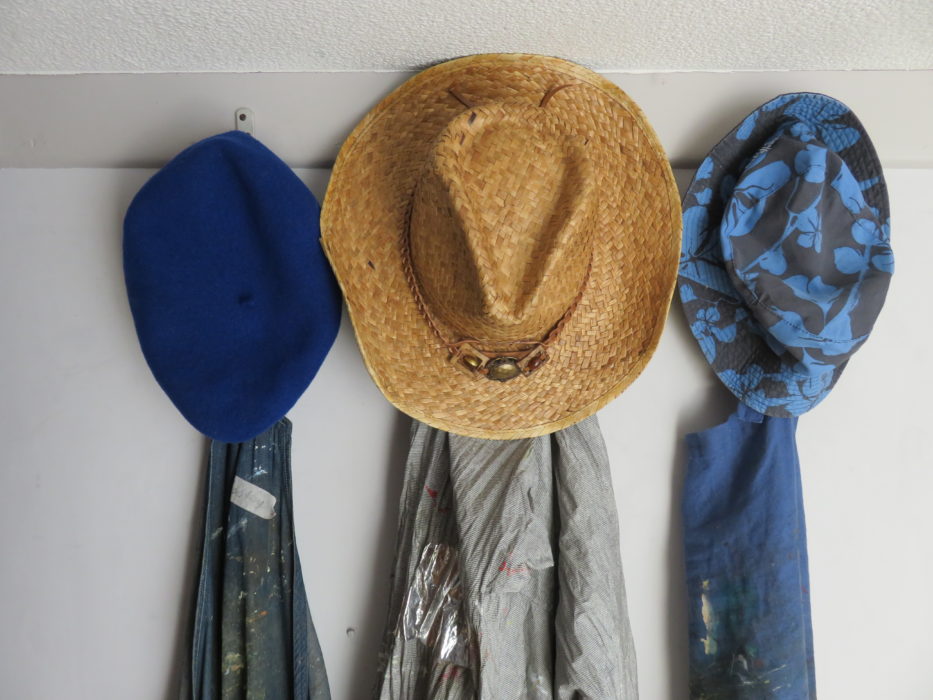 May 2017
A year after our residency at Brisons Veor  @thecambridge3 got together again to show our paintings, prints and collages in St Ives, Cornwall.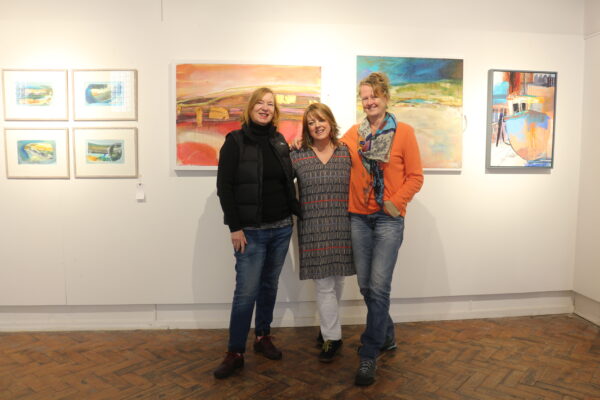 A big thank you to all who called in to see The Cambridge 3 in St Ives! We really appreciated all your support; from little Daisy, who popped each day to draw another seagull, to all the families, fellow artists, budding artists, local businesses, dogs on leads, a cat in a shirt, babies,GCSE students, local art groups, social media friends and the odd seagull. The painting table proved a huge success. We had a ball!
Every day brought new conversations, sales and genuine friendships. I led two mini sketchbook workshops, harbourside, where we 'sketched' quickly in a range of pens and papers .I even managed to get back to Newlyn for a day's sketching – A1 size. Every few days we started a new 'Can you draw?' The themes were seagulls, boats and mermaids. Seagull is my favorite – so many variations on one bird!
You can see many more images and films of the exhibition on our facebook page https://www.facebook.com/thecambridge3/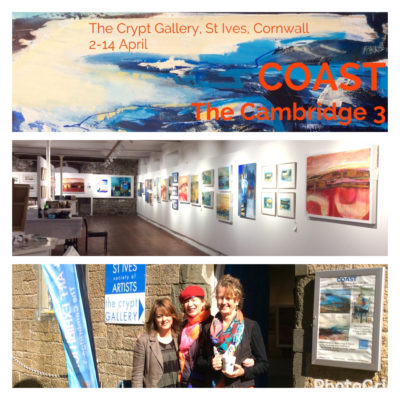 We are now looking for an exhibition space in Cambridge. This is where we originally met and painted together. Anyone know of a good central space???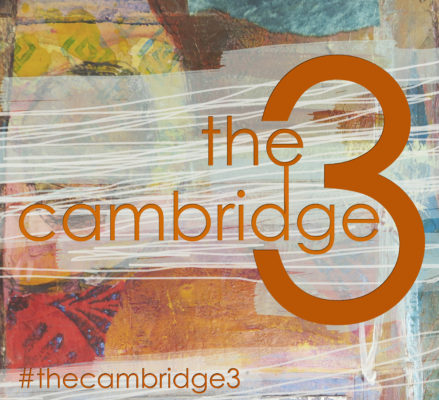 #thecambridge3
Birch/Stamper/Wood
Art Residency May 28th – June 3rd 2016
Brisons Veor Cornwall
The Cambridge 3 are Karen Stamper/ Clare Maria Wood / Lesley Birch
From May 28th until June 3rd three artists collaborated in an artist residency in an art studio just beside Priest's Cove. Much drawing, sketching and plein air painting was created as well as indoor studio painting. Each artists is writing about her experience on her website.
Karen Stamper on www.karenstampercollage.com
Lesley Birch on www.lesleybirchart.com
Clare Maria Wood on www.claremariawood.com
In the meantime below is a wee taster of the experience. More news coming soon…how we met, how it all started, what we did…
Latest news #thecambridge3 are proud to be exhibiting together at The Crypt Gallery http://www.stisa.co.uk/the-crypt-gallery/ St Ives, Cornwall April 1 – 14th 2017. More info coming soon.